I photographed Archie Stewart for the AARP Bulletin the day before classes started. Ms. Stewart was a really great lady to work with, giving me more than enough time for a portrait in her home.

She is a victim of foreclosure walkaway, when banks foreclose on a home but don't follow through. Amidst all the legal troubles, Ms. Stewart seems to have a positive outlook. She currently resides in a retirement community on the near east side of Cleveland.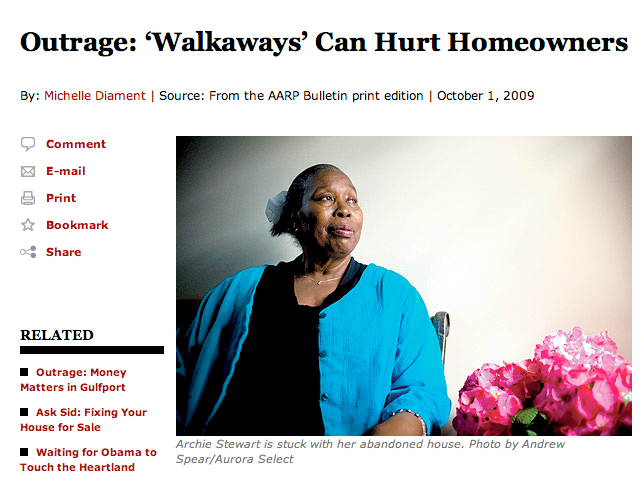 You can view the article here.